Two weeks ago, I hit a wall. My students were off their rockers. Everything was chaotic. I felt chaotic. I LOOKED CHAOTIC! I was the Spanish teacher zooming around the halls looking stressed out and panicked. Why? BECAUSE I WAS STRESSED OUT AND PANICKING. Why? Well, for a number of reasons, all of which were self-afflicted.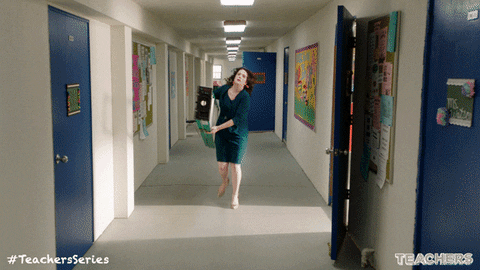 Two weeks ago on Friday, I sat down at my desk and wondered why some of my students were being so disrespectful. Subtle reminders, not-so-subtle reminders, notes on their weekly interpersonal communication grades…nothing seemed to make a difference. Stern talks. Class pop quizzes. Nothing. I knew I was doing something wrong. Being a teacher is 99% classroom management and 1% teacher magic, after all.
So I got out the big book. How big? Oh, it is 516 pages pages big. Tina Hargaden & Ben Slavic's, A Natural Approach to the Year is the best thing that has ever happened to me. It is so much more than just a set of lesson plans. It is a personal life coach for foreign language teachers. AND COSTS WAY LESS THAN ONE OUT-OF-NETWORK THERAPY VISIT.
I re-read the principles. Keep it simple. Keep it slow. Keep it engaging. (Well, this is me poorly paraphrasing the entire book, but this is the mantra I have been repeating over and over every time I start ruminating about my lesson plans.) I had overcomplicated things in order to try to "keep it interesting" and ultimately ended up losing control of my classroom.
I started off class on Monday Tina Style with a calendar reading. We were about to transition into talking about the Patriots and the Super Bowl (oh, goodness help me, I hate professional sports but the kids LOVE to blab about sports so I was willing to acquiesce) and two of my 8th grade boys suggested,
"Can we not talk about football and instead watch this video of a poop diver?"
Uhm, first, I AM THE TEACHER I MAKE THE DECISIONS, BUCCO. And second, a professional WHAT?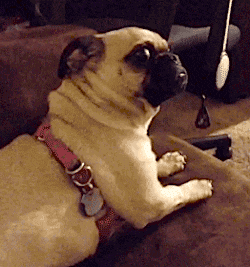 One of the students explained, "Well, he works at a water treatment plant. He cleans the pipes. In a diving suit. Becuase, well, poop."
I guess what happened next is what they call in football, an audible. My disengaged kids now had mischievous grins on their faces. I gathered that it was similar to that TV Show, Dirty Jobs with Mike Rowe. It could be educational. It will definitely be engaging. Just like Tom Brady, I made some spur-of-the-moment adjustments in my strategy and I was almost ready to commit to the poop video.
"Is it school appropriate?" You know, I had to ask.
The boys nodded.
"ALRIGHT, THEN LET'S DO IT! Airplay it, amigo."
And that's how we ended up watching a video about Brendan, the professional poop diver, and ultimately writing a dark tale about a man who was a poop diver who died *slowly* in a pool of poop. I guarantee that these kids will remember how to say lentamente for the rest of their lives.
Everyone was engaged. Everyone was smiling (and slightly nauseous as well, let's be honest). After class, I wrote up the tale using Quizlet so that we could play Quizlet Live on Wednesday in order to review the story. I'll admit I was terrified to play this game becuase it felt too crazy to me when I saw them playing in other classes. (Check out this awesome post by Señora Chase if you're nervous about it. She'll walk you through it!)
On Wednesday, most of the students were focused and engaged in the game, but my typical goof balls just couldn't get their act together. Worst of all, some had started being just plain mean to others. I had had enough. I needed to do things radically differently, so again, I went back to basics and remembered the tip about having kids self-assess their Interpersonal Communication grades. Basically, to get an A need to be sitting appropriately, being respectful, and responding when I ask all-class questions like, "¿El gato es rojo o blanco?" Here was my game changer.
So on Thursday evening, I put on a goofy cat sweater, sat comfortably on the floor and invited my cats to hang out with me while I recorded a video. In the video, I reminded my student—yes, I addressed the student directly—of how much they had learned so far.
I reminded them that they're not being evaluated on how much Spanish they are learning or how much Spanish they have learned. Quizzes and tests are only 25% of their final grade. And even these quizzes are just really check-ins to see how much they are growing from week to week, not quizzes on vocabulary lists or grammar rules.
I reminded them that they are human beings and one of the things that we do best is communicate in complex language. And yes, I used lots of cheesy iMovie edits that are way overused by their favorite YouTube Stars and even ran into a "technical error" when my cat was being so cute I lost my train of thought.
I told my student—again, I addressed the student directly in the video, doing my best to look directly into the camera—that at this point, whether or not they'd been trying, that they'd acquired enough Spanish to hit cruise control if they wanted to, and still get a good grade as long as they kept that Interpersonal Communication grade up. It's 65% of their final grade after all.
By doing so, they'd be showing respect to the students who really do want to learn Spanish. I reiterated the benefits of learning a second language. A whole new world of music, movies, and T.V. shows are now accessible to you. You'll be able to make friends around the world and travel confidently without needing an interpreter. If they still didn't want to learn Spanish, I let them know that they actually do have the opportunity to just cruise from here on out, as long as they are respectful. I would no longer allow them to infringe on their peer's right to take advantage of this opportunity.
I then reminded them that at the beginning of the year I had told them that I would call home if their grade fell below a B. Firstly, I told them that I had been doing the class a disservice becuase I had not been evaluating everyone fairly. I hadn't given out any Ds, however, there were students who had earned them. I admitted to giving a few very generous Cs, but that I said that I hadn't yet called a single parent. I explained that I was embarrassed to call and tell a parent that their student is failing becuase they are slumped in their chair or teasing a peer. I wasn't holding up my end of our agreement from September.
I let them know that I also am very busy as a teacher. I can't catch them being awesome every time they are being awesome. I also can't catch them every time they are not meeting expectations. Moreover, I don't know what's going on in their lives so I get it. Sometimes we have rough weeks.
In the video, I instructed the student to head to Google Classroom and complete the new assignment. From this point on, they would be assigning their own grade this week for Interpersonal Communication. If they believe they had earned an A, I had them tell me one awesome thing they did that week to deserve that A. If they didn't get an A, they had to give me one concrete way they will improve next week. I also invited them to leave me a comment about how things are going, if there's anything they wish I did more of or less of. CUE THE TEARS, LADIES AND GENTLEMEN.
But wait, this doesn't make any sense. Why would I let my kids have 100% agency over 65% of their grade? I'm not that crazy.
I love self-assessments. I think they are such an incredibly powerful tool for anyone who is looking to make a change in their lives. I do a monthly reflection in my Passion Planner each month for that exact reason. Take stock of where I am, where I want to be, and what I need to do to get there.
Well, I told them I wouldn't just put the grade they wrote down into my gradebook. That'd be crazy. If I agree with the grade my students said they earned, that grade would in fact go right into my gradebook. If I didn't agree, I would give them the grade they earned with a comment on what they can do next week to earn the higher grade.
If they don't agree with my comments, they can appeal the grade. Their appeal process consists of a meeting, a detailed email, or video or voice recording to support their rationale. We'd have a discussion and then as long as their argument was sound, I'd alter the grade in the grade book. Strict, but fair.
What an incredible job they did! You could have heard a pin drop in the class while they were working. There were some giggles, too, when Calvin did something silly. While they stared into their devices, I calmly read my favorite book of all time, La Sombra del Viento. Practice what you preach! Reading is the foundation of fluency, profe.
At one point a student actually whispered to his friend who was a few seconds behind him on the video, "OMG don't miss this next part." and made him rewind it so he could catch Calvin being Calvin. I got applauded for my wicked good iMovie editing skills (THAT is a lie. These kids must not have used iMovie much. It's sooooooooo easy) and I now have some new subscribers. One student encouraged me to look into the possibility of monetizing my videos. Lies. Oh, my young entrepreneurs.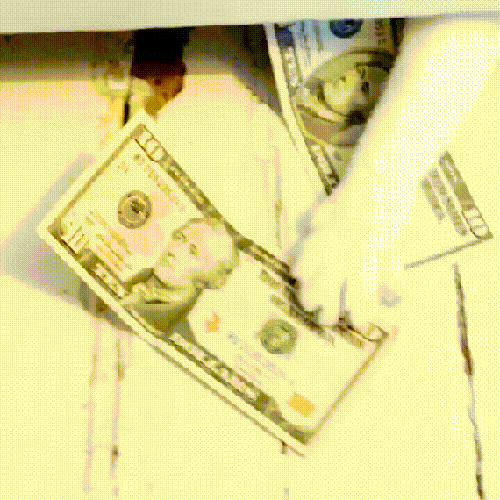 My students really did think about their behaviors. I got messages that said "you're right. i can do better." and "i will definitely try harder, profesora." I even got a few, "thank you for doing this." And some real quality feedback. Some kids want more worksheets or readings to do. Yes! Yes! Yes!!!!!!!!!!! IT WORKED!
So this Friday evening, instead of feeling exhausted and drained, I am exhausted and motivated. I took a huge risk today. I put all of my eggs in one basket and I'm pretty confident that they've bought into it. If problems pop back up, I think I'll start giving points to teams who are able to maintain As, or have a class movie day as a reward if the whole class manages to earn As. I feel like now I have the buy in to make these things possible.
If there is one thing that I'm sure about, it is that as teachers, we need to stop complaining about "students these days." My grandfather loved reading through instruction manuals and kept them in an organized bin. I bet your parents did, too. So…where is your instruction manual drawer? Hmm…..? You toss them out becuase you can just Google it and easily access the PDF manual, right? THAT IS HOW THEY FEEL!
My grandfather loved reading through instruction manuals and kept them in an organized bin. I bet your parents did, too. So…where is your instruction manual drawer? Hmm…..?
Generation Z is not lazy. Generation Z is not ungrateful. Generation Z is efficient. They're expert multitaskers. Generation Z simply does not want to waste their time committing something to memory when they can just Google it—especially if that fact isn't immediately relevant.
And Fortnite. They also really care about Fortnite. (Thanks, Señor Barney!)
Here's to a less stressful rest of the year and lots of fun story telling. Maybe we won't do the poop diver thing again. It was pretty gross. Yeah, no more poop diver videos. It's decided.